Back to Cast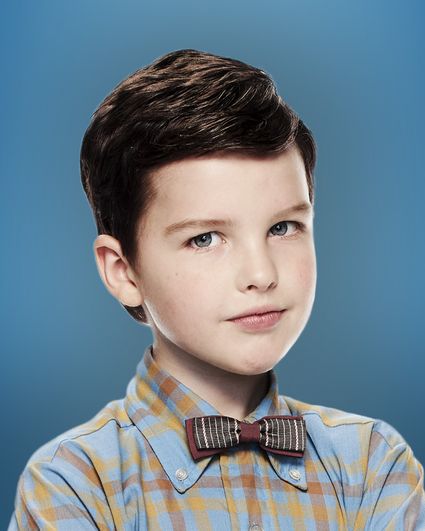 Biography
Iain Armitage's love for performing and live theater prompted him to enter the world of acting, and his resume continues to grow with each passing month. Last year, Variety named him as one of the "Top 10 Actors to Watch" of the fall season.
At the young age of 7, Armitage burst on the acting scene appearing alongside some of Hollywood's biggest names when he made his acting debut playing the role of "Ziggy Chapman" on the Emmy and Golden Globe-winning HBO limited series Big Little Lies, based on the best-selling novel by Liane Moriarty, written for the screen by David E. Kelley. The series, which is currently in production for a second season, is directed by Jean-Marc Vallee (first season) and Andrea Arnold (second season), stars Reese Witherspoon, Nicole Kidman, Shailene Woodley, Laura Dern, and Meryl Streep.
Armitage appeared in the Netflix feature Our Souls at Night, opposite Jane Fonda and Robert Redford, the independent feature I'm Not Here, with J.K Simmons, and The Glass Castle, for Lionsgate with Brie Larson, Woody Harrelson, and Naomi Watts.
In addition to acting on the big and small screens, Iain's true passion is live theater and he was thrilled to participate in a workshop for the new musical Millions, by Adam Guettel. Iain attends as many Broadway shows as his schedule allows and enjoys offering critiques of these performances on his YouTube channel, "IainLovesTheatre." Iain had the opportunity to blend his love for theater with work when he covered the red carpet for the Tony Awards in 2016 and 2017.
When Iain is not performing or attending the theater, he can be found tap dancing or performing magic tricks, and he received his brown belt in Tae Kwon Do.
Iain was born in Georgia and is based in Virginia when he's not filming. He is the son of actor Euan Morton and theater producer Lee Armitage. His birthday is July 15. Follow him on Twitter @IainLoveTheatre and Instagram @Iain.