Back to Cast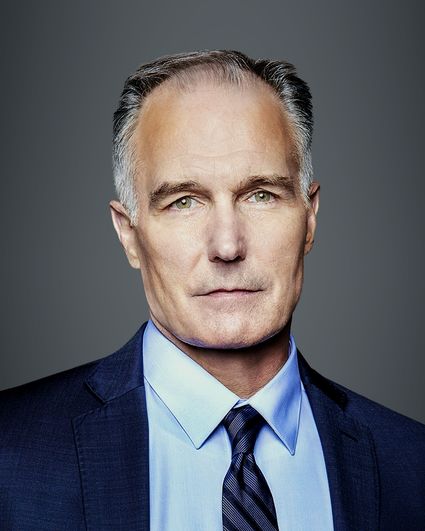 Commander Robert Hicks
Patrick St. Esprit
Biography
Patrick St. Esprit is a veteran television and film actor who most recently recurred as Chief William Bratton in the series Unsolved: The Murders of Tupac and the Notorious B.I.G.

His additional recurring television credits include Ray Donovan, Narcos, Ballers, Scandal, Sons of Anarchy, Revolution, Saving Grace, Chicago Code, The Shield, and Sleeper Cell. He also recurred on NCIS: Los Angeles; Walker, Texas Ranger; JAG; and Dr. Quinn, Medicine Woman.

St. Esprit has worked with many prolific feature film directors on the big screen. He starred as the villain Romulus Thread in The Hunger Games: Catching Fire, opposite Jennifer Lawrence; War Dogs, opposite Jonah Hill and Miles Teller; The Fate of the Furious, opposite Dwayne "The Rock" Johnson; Ivan Reitman's Draft Day, opposite Kevin Costner; and The Last of Robin Hood, opposite Susan Sarandon.

His additional film credits include Paul Greengrass' United 93 and Green Zone, as well as We Were Soldiers, Roland Emmerich's Independence Day: Resurgence, Smokin' Aces, Super 8, and the television movie Bury My Heart at Wounded Knee.

St. Esprit is a graduate of the American Academy of Dramatic Arts in New York City. After graduating, St. Esprit moved to Los Angeles where he landed his first professional acting role in Police Squad, the series that served as the basis for the successful Naked Gun comedic film trilogy.

In his spare time, St. Esprit is a dedicated golf player and avid gym-goer. He was born and raised in Bridgeport, CT. Currently, he lives in Los Angeles with his wife and fellow actor, Tawny Moyer, and their cat, Stella.

His birthday is May 18. Follow him on Twitter and Instagram @patrickstesprit.