Back to Cast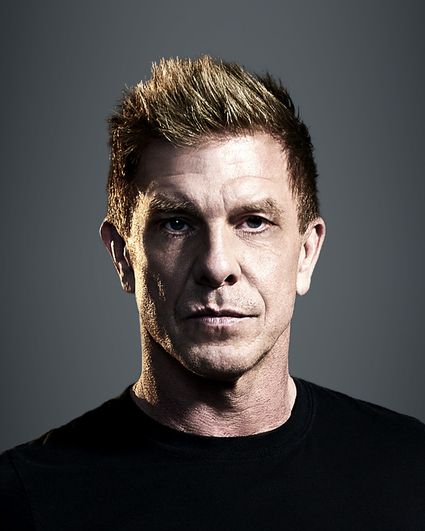 Dominique Luca
Kenneth "Kenny" Johnson
Biography
Kenneth "Kenny" Johnson is a film and television actor well known to audiences for his role as Detective Curtis "Lemonhead" Lemansky on the Golden Globe and Peabody Award-winning series "The Shield."
On television, most recently Johnson starred in "Bates Motel" as Caleb Calhoun, opposite Vera Farmiga and Freddie Highmore. His additional series regular roles include starring as Ham Dewey in the series "Saving Grace," opposite Holly Hunter; as Danny Voss on the crime drama "Secrets and Lies," with Juliette Lewis; and as Matt Webb on the American remake of the acclaimed British crime series "Prime Suspect," alongside Maria Bello.
Johnson's guest roles on television include playing Herman Kozik for two seasons on "Sons of Anarchy," firefighter Lt. Tommy Welch on "Chicago Fire," James Decker in "Covert Affairs," U.S. Marshal Max Clayton on "Dexter," and CIA operative Tyler Gray on "Burn Notice."
Johnson began his acting career by amassing a number of roles in feature films, such as "Blade," opposite Wesley Snipes, "Major League: Back to the Minors," with Scott Bakula, and "At Home with the Webbers," alongside Jennifer Tilly. His most recent feature film role was in Afonso Poyart's thriller "Solace," opposite Anthony Hopkins, Colin Farrell, Jeffrey Dean Morgan and Abbie Cornish. Additionally, he appeared in the 2016 film "Run the Tide," opposite Taylor Lautner and Constance Zimmer.
In addition to acting, Johnson was a top contender in the world of competitive arm wrestling. He was initiated into the sport and mentored by Neil Bell, an Australian arm wrestling champion and actor Heath Ledger's uncle. Johnson went on to rank in the top five arm wrestlers globally in his weight class and won the 2012 World Amateur Arm Wrestling Championship.
Johnson was born in New Haven, Conn. and raised in Vermont on a 30-acre farm where he had a pet raccoon. He attended Central Connecticut State University, where he played football and baseball on scholarship. Currently, he resides in Los Angeles.
His birthday is July 13. Follow him on Twitter @TheKennyJohnson and on Instagram @thekennethjohnson.