Back to Cast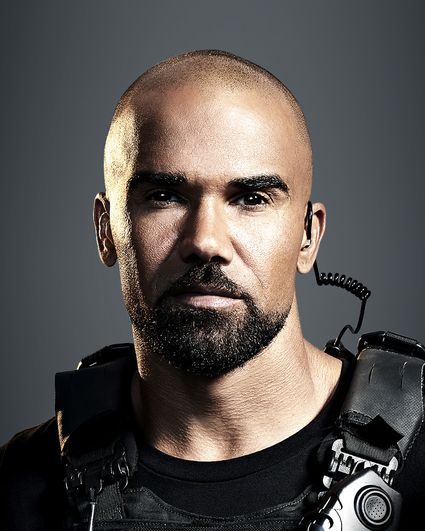 Daniel "Hondo" Harrelson
Shemar Moore
Biography
Shemar Moore is an award-winning actor, model and philanthropist best known to audiences for his role as Derek Morgan for 11 seasons on the hit crime series CRIMINAL MINDS, on the Network.
Prior to CRIMINAL MINDS, Moore starred as Malcolm Winters for 11 years on the daytime soap opera THE YOUNG AND THE RESTLESS, on the Network. The role earned him a Daytime Emmy Award for Outstanding Supporting Actor in a Drama Series in 2000; Daytime Emmy Award nominations for Outstanding Younger Leading Actor in a Drama Series in 1996 and 1997; and a Daytime Emmy Award nomination for Outstanding Lead Actor in a Drama Series in 1999.
Moore's additional television credits include starring in the series "Birds of Prey" and the television movie "Reversible Errors," alongside William H. Macy and Tom Selleck. His guest roles include appearances on the series "Chicago Hope," on the Network, "Living Single," "The Jamie Foxx Show," "Arli$$," "Moesha," "For Your Love," "Malcolm & Eddie" and "Half & Half." Additionally, he served as the host of the acclaimed music series "Soul Train" for four seasons.
Most recently, Moore produced and starred in the 2016 independent feature film "The Bounce Back." His additional film credits include "The Brothers," opposite Morris Chestnut, D.L. Hughley and Bill Bellamy, "Motives," alongside Vivica Fox, Tyler Perry's "Diary of a Mad Black Woman," opposite Kimberly Elise, and "The Seat Filler," with Kelly Rowland.
Moore is the recipient of eight NAACP Image Awards, most recently in 2015 for Outstanding Actor in a Drama Series for his work on CRIMINAL MINDS. Additionally, he won the award six times in the Outstanding Actor in a Daytime Drama Series category for his role on THE YOUNG AND THE RESTLESS.
Moore's mother, Marilyn Wilson, was diagnosed with multiple sclerosis in 1998. Since then, he has become committed to raising awareness about the disease and is a spokesperson for the National Multiple Sclerosis Society. For the last nine years, Moore has participated in the organization's annual charity Bike MS ride from Santa Barbara to Los Angeles. Also, Moore donates a portion of the proceeds from his "Baby Girl" clothing line, named after the popular phrase he coined on CRIMINAL MINDS, to the National Multiple Sclerosis Society.
Moore is a graduate of Santa Clara University located in the San Francisco Bay Area. Awarded a sports scholarship to attend, Moore played varsity baseball as both a pitcher and an outfielder all four years. He holds a Bachelor of Arts degree in Communications with a minor in Theater Arts.
Moore was born in Oakland, Calif. and was raised in Denmark and Bahrain for the first six years of his life when his mother, an educator, taught overseas. During that time, they traveled to Germany, Ghana, Pakistan, Greece and the Virgin Islands. Upon returning to the United States, they settled in Palo Alto, California. Currently, Moore resides in Los Angeles.
His birthday is April 20. Follow him on Twitter and Instagram @shemarmoore.