Back to Cast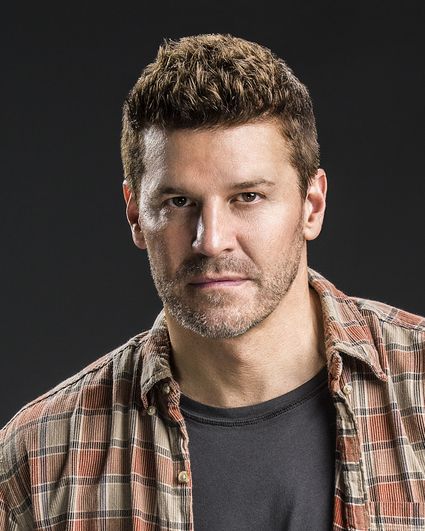 Jason Hayes
David Boreanaz
Biography
David Boreanaz is a leading man with charismatic charm that translates on the big screen, TV, and stage. Most recently, he starred for 12 seasons in the hit television series Bones. In addition to acting on the show, he was a producer and often pulled triple duty as director, directing the series' 100th and 200th episodes, as well as the cliffhanger finale episodes for the last three seasons, among others. In addition to Bones, he was recently seen in the ensemble drama Full Circle for Neil LaBute.

On the big screen, Boreanaz's credits include the independent sports drama The Mighty Macs, the suspense drama Officer Down, the independent black comedy Suffering Man's Charity, These Girls, which premiered at the 2005 Toronto Film Festival, Valentine, The Crow, opposite Dennis Hopper, and The Hard Easy. Also, he lent his voice to the role of Hal Jordan (a.k.a. The Green Lantern) for the animated feature Justice League: The New Frontier.

While relatively new to acting when he landed a guest-starring role on Buffy the Vampire Slayer, Boreanaz vaulted to stardom as the mysterious and tortured Angel on the series. He continued the role in his own series, Angel. Boreanaz was exposed to the TV business at a young age as the son of a veteran weather forecaster for WPVI in Philadelphia. After graduating from Ithaca College, he moved to Los Angeles to try his luck in Hollywood. He got his first break with a guest spot on Married With Children as the biker boyfriend of Kelly Bundy (Christina Applegate).

On stage, Boreanaz starred in the Off-Broadway production of Spalding Gray: Stories Left to Tell. He has performed at the Ensemble Theater in Hat Full of Rain, at the Gardner Stage in Italian-American Reconciliation and Fool for Love, and in Cowboy Mouth.

His additional directing credits include episodes of Angel and The Finder.

Boreanaz is an avid hockey player and an active supporter of the Animal Hope and Wellness Foundation. He lives in Los Angeles with his family. His birthday is May 16. Follow him on Twitter @David_Boreanaz and on Instagram @dbodbo69.