Back to Cast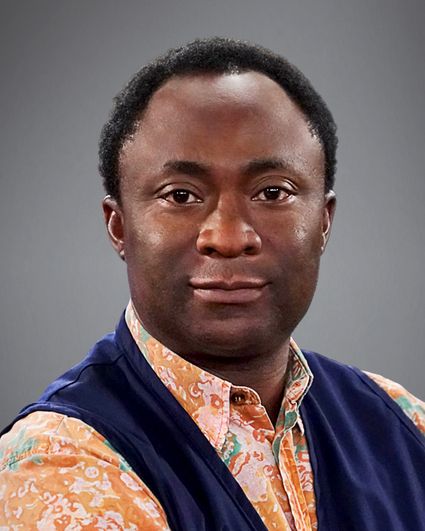 Biography
Bayo Akinfemi is a two-time Best Actor GEMINI nominee for Human Cargo and The Border. His other television credits include Marvel's Agents of S.H.I.E.L.D., Survivor's Remorse, Newsreaders, Criminal Minds, on the Network, Soul Food and Heartland. Also, he co-starred in MGM's feature film Bulletproof Monk and has extensive experience acting on stage.

Akinfemi was born and raised in Ilesa, Osun State in Nigeria. He obtained a B.A. in performing arts from the University of Ilorin in Nigeria where he began his career as an actor and director before immigrating to Canada and then the United States. He studied film and television production at the Toronto Film School and went on to earn an M.A. in cinema and media studies from the University of Southern California, where he also works as an adjunct associate professor of film directing.

An avid and accomplished theater director, Akinfemi volunteered and worked as resident director for African Theatre Ensemble in Toronto for almost a decade. At USC, he directed the play Wedlock of the Gods – referred to as the African Romeo and Juliet – by Professor Zulu Sofola. His directing credits include the short film Rump and the Nollywood feature films Busted Life and Paparazzi: Eye in the Dark.

He is the founder and artistic director of African Theatre Artistes Society (ATARS), a not-for-profit theater company dedicated to providing a platform of artistic expression to artists of African descent in Los Angeles. Their website is: africanplays.org.

Akinfemi is a proud father of two, Laolu and Laitan. His birthday is Oct. 3. Follow him on Facebook @bayo.akinfemi, and on Instagram and Twitter @bayoakinfemi.