Back to Cast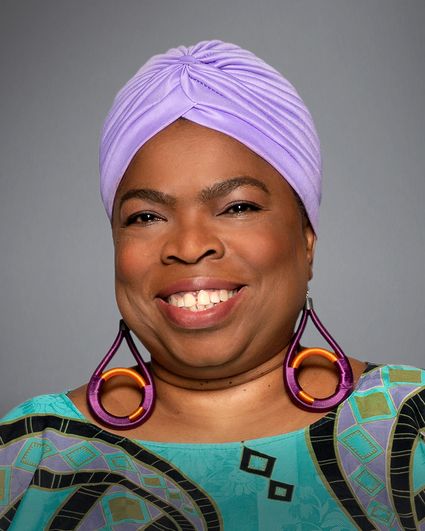 Biography
British actress, singer and writer Shola Adewusi first studied law at De Montfort University, London, before training as an actress at the Academy Drama School in London. She is a practicing law lecturer and a drama tutor for senior citizens at the Peabody Bruce House Learning Centre in London.

Additionally, Adewusi is a contemporary and traditional jazz singer and songwriter, and she performs under the jazz pseudonym Misty Lee-Brown. She is a regular presenter on the Women's Radio Station with her show Misty Lee Brown's Jazz and Blues Express. She is a huge crime fiction fan and is in the process of writing her first thriller.

Adewusi's television credits include Chewing Gum, Island of Dreams, Sliced, Turn Up Charlie, In the Long Run, Sick of It, Gigglebiz, The Worst Witch, Emmerdale, Holby City, Doctors, Walliams & Friend, Damilola, Our Loved Boy, The Kennedys, The Reunion, Obsession Dark Desires, Cider with Rosie, Scott and Bailey, Catastrophe, Lewis, The Persuasionists, Switch, My Hero, Little Miss Jocelyn, The Bill, Family Affairs, Bad Girls, and Casualty.

Her film credits include Christopher Robin, Paddington 2, Mirette on a High Wire, Miss You Already, Quartet, A Long Way Down, The Riot Club, RA One, and F'cking Hell.

Adewusi was born in London and grew up in Little Waltham, Essex, London and Nigeria. Currently, she divides her time between Los Angeles and London. Her birthday is May 2. Follow her on Twitter @SholaAdewusi_.