Back to Cast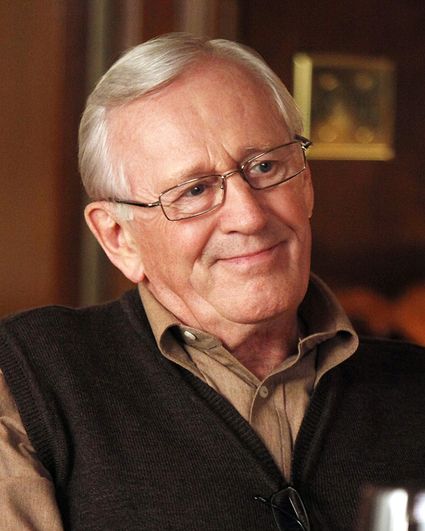 Biography
One of the theater world's most beloved talents, Len Cariou is a member of the Theatre Hall of Fame and a pre-eminent interpreter of the music of Steven Sondheim. On Broadway, he has appeared in "Applause," for which he earned a Tony Award nomination and won the Theatre World Award; "A Little Night Music," for which he was also nominated for a Tony Award; "Sweeney Todd: The Demon Barber of Fleet Street," for which he won a Tony Award and a Drama Desk Award; "Nightwatch;" "Cold Storage;" Teddy and Alice;" "Dance a Little Closer;" "The Speed of Darkness;" "The Dinner Party" and "Proof."

Off-Broadway, Cariou has appeared in "Mountain," "Papa," "The Persians," "A Sorrow Beyond Dreams," "The Master Class" and "Measure for Measure." In addition, he has served as Artistic Director of the Manitoba Theatre Center and Associate Director of the Guthrie Theatre.

On television, Cariou has appeared in "Damages," "Brotherhood," "Murder, She Wrote," "CSI" and "Numb3rs" on CBS, "Ed," "Law and Order," "The Outer Limits," "The Practice," "The West Wing," and many television films including "Into the Storm," for which he earned an Emmy Award nomination.

Cariou's feature film credits include "One Man," for which he received a Genie Award, "The Four Seasons," "Flags of our Fathers," "1408," "Executive Decision," "Lady in White," "Thirteen Days," "About Schmidt," "Secret Window" and "The Boynton Beach Bereavement Club." In addition, he supplied voice narration for the Academy Award-winning documentary, "The Johnstown Flood."

Cariou was born and raised in Winnipeg, Manitoba, and holds two honorary degrees as well as the Order of Manitoba. He currently resides on the Hudson River's shore in New Jersey with wife Heather Summerhayes Cariou, author of Sixtyfive Roses: A Sister's Memoir.

Len loves golf almost as much as he loves his family and friends. He's a Friar, an avid sports fan, and a crack gin rummy player. His birth date is Sept 30.