Back to Cast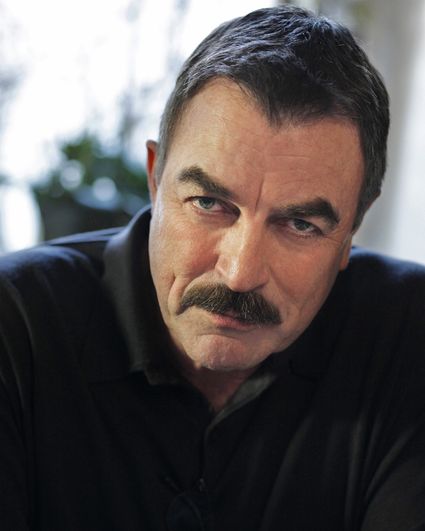 Biography
­ Tom Selleck's versatility in both television and film has won the attention of audiences and critics worldwide. He is perhaps best known for his portrayal of Thomas Magnum in the '80s CBS television hit, "Magnum P.I.," which garnered him both an Emmy Award and a Golden Globe Award for Best Actor in a Drama Series, as well as five People's Choice Awards, four Emmy nominations and six Golden Globe nominations.

Although Selleck is a television icon who still maintains a strong fan base that dates back to "Magnum PI," he has also established a contemporary audience thanks to the success of his Emmy Award-nominated role in the "Jesse Stone" television film franchise, which began airing four years ago on CBS. Based on the famous, best-selling books by Robert B. Parker, Selleck plays the part of New England police chief Jesse Stone. Selleck recently wrapped production on the seventh installment, "Jesse Stone: Innocents Lost." The 2008 film, "Jesse Stone: Sea Change," garnered Selleck an Emmy Award nomination for Outstanding Lead Actor in a Miniseries or a Movie.

Selleck's additional television credits include the series "Las Vegas" and the recurring role of Candice Bergen's lovable rogue ex-husband on "Boston Legal." His memorable guest-starring run on "Friends" as Courteney Cox's love interest earned him an Emmy nomination in 2000 for Outstanding Guest Actor in a Comedy Series.

In television films, he has portrayed many powerful and thought-provoking characters such as General Dwight D. Eisenhower in the 2004 Emmy-nominated television movie, "IKE: Countdown to D-Day," which was also nominated in the film category at the 2004 Monte Carlo Television Festival. Selleck also starred in the television film, "Reversible Errors," on CBS, as well as "Louis L'Amour's Crossfire Trail." This film set a new record for being the highest-rated movie in the history of basic cable.

In addition to television, Selleck's motion picture acting career has featured him in a variety of roles for such films as "Three Men and a Baby," which won Favorite Comedy Motion Picture at the People's Choice Awards in 1988. He also starred in the film's sequel, "Three Men and a Little Lady." Other film credits include "Quigley Down Under," "In and Out," "Mr. Baseball," "Her Alibi," "The Love Letter," "Broken Trust," "Folks," "An Innocent Man," "Runaway" and "High Road to China."

Making his Broadway debut in 2001, Selleck starred in the romantic comedy, "A Thousand Clowns," at New York's Longacre Theatre. The critically acclaimed play was, at that time, the highest-grossing play at the Longacre to date.

Aside from his acting successes, Selleck has also been prolific behind-the-scenes. He has executive produced each installment of the "Jesse Stone" series and co-wrote the screenplays for both "Jesse Stone: Death in Paradise" and "Jesse Stone: No Remorse" with J.T. Allen and Michael Brandman. Additionally, Selleck starred in and also executive produced the television film, "Monte Walsh." Other notable executive producer credits include "The Closer" on CBS, "Louis L'Amour's Crossfire Trail," "Last Stand at Saber River," "Ruby Jean and Joe," "Revealing Evidence: Stalking the Honolulu Stranger" and "Magnum P.I." during the series' last two seasons.

Selleck devotes much of his time to philanthropic causes. He is a board member of The Joseph & Edna Josephson Institute of Ethics; an advisory board member of the Character Counts Coalition; a spokesman for the National Fatherhood Initiative; a committee member of the John F. Kennedy Center for the Performing Arts; and is actively involved in the Student/Sponsor Partnership Program in New York City. Additionally, he received a Distinguished American Award from the Horatio Alger Association and was the recipient of an honorary Doctor of Laws Degree from Pepperdine University. In April 2010, the National Cowboy & Western Heritage Museum in Oklahoma City inducted Selleck into the Hall of Great Western Performers.

Selleck was born in Detroit and resides in Southern California with his wife, actress Jillie Mack, and their daughter. His birth date is Jan. 29.